AMP'd Up is just how it sounds –
amplified.
Upgraded.
BIGGER!
Choose a keyword you want your brand to be identified with. Using a new publication network system
we developed with our partners, we'll push that keyword to 60+ media markets over 6-8 weeks.
This blitzkrieg-style campaign will ignite your brand identity!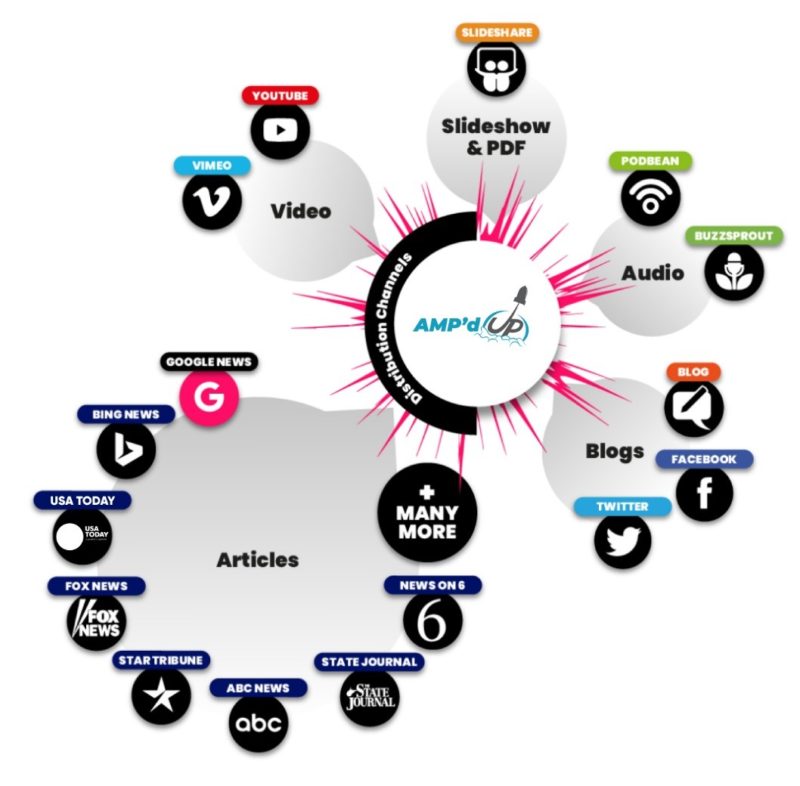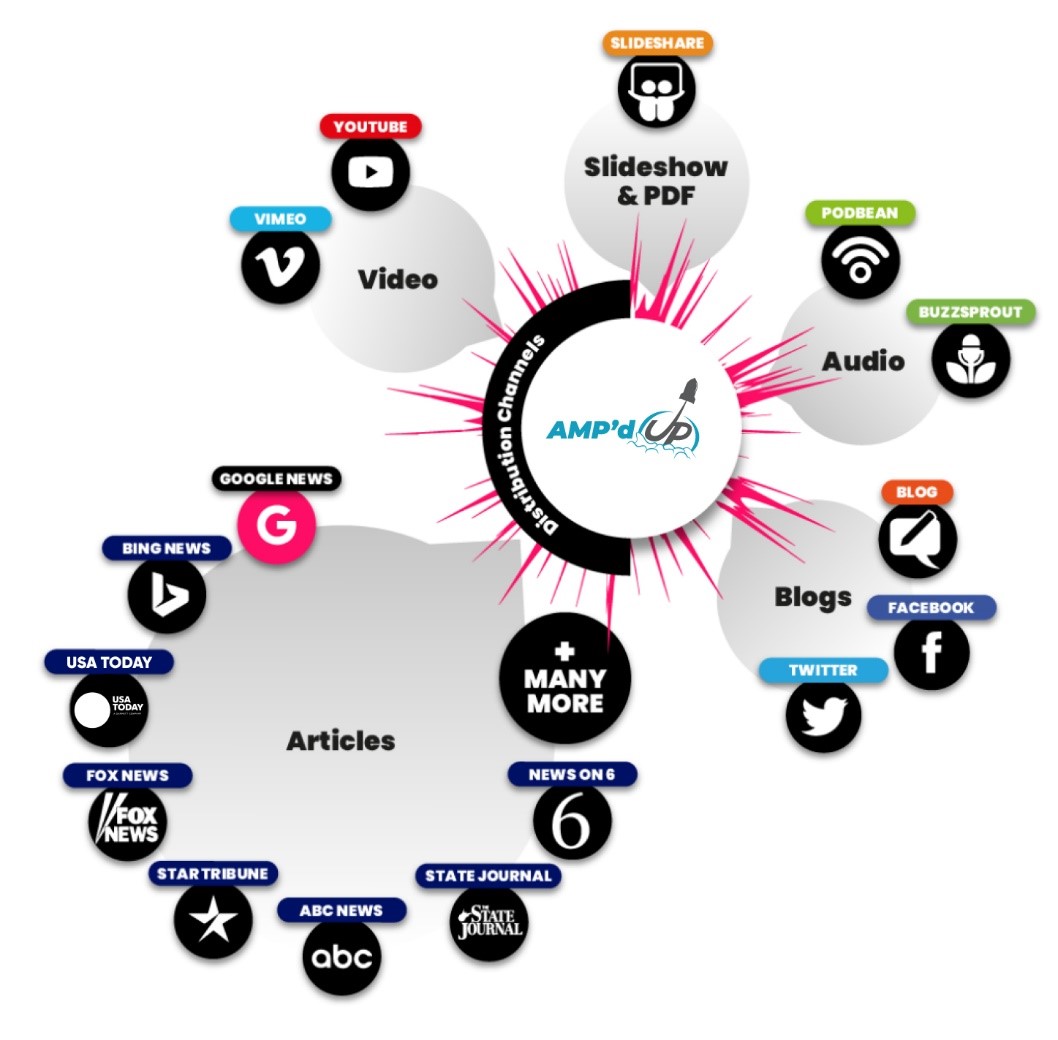 Here's How AMP'd Up Works:
To get our AMP'd Up campaign started, we'll select the most relevant keyword for your
industry. Then we'll create 400+ digital assets around our chosen keyword and your company's brand.
These will be published across major internet authority sites over the next 6-8 weeks.
Think…
Podcast mentions
Blog placements
Social media publications
Slide deck info graphics
Citation publications
News publications
Audio files
More…
And we're indexing all these publications, so Google will start seeing our keyword and your brand everywhere! This omnipresent brand awareness drives traffic from multiple sources including Google itself, YouTube, news sites, podcast directories, and more.
Each AMP'd Up campaign averages over 10,000 views of the branded material collectively. You'll earn more search weight and wind up dominating the first few pages of Google search results within 60-90 days.
It's almost like we're spamming Google until they acknowledge us!
Are You Ready To Get AMP'd Up??